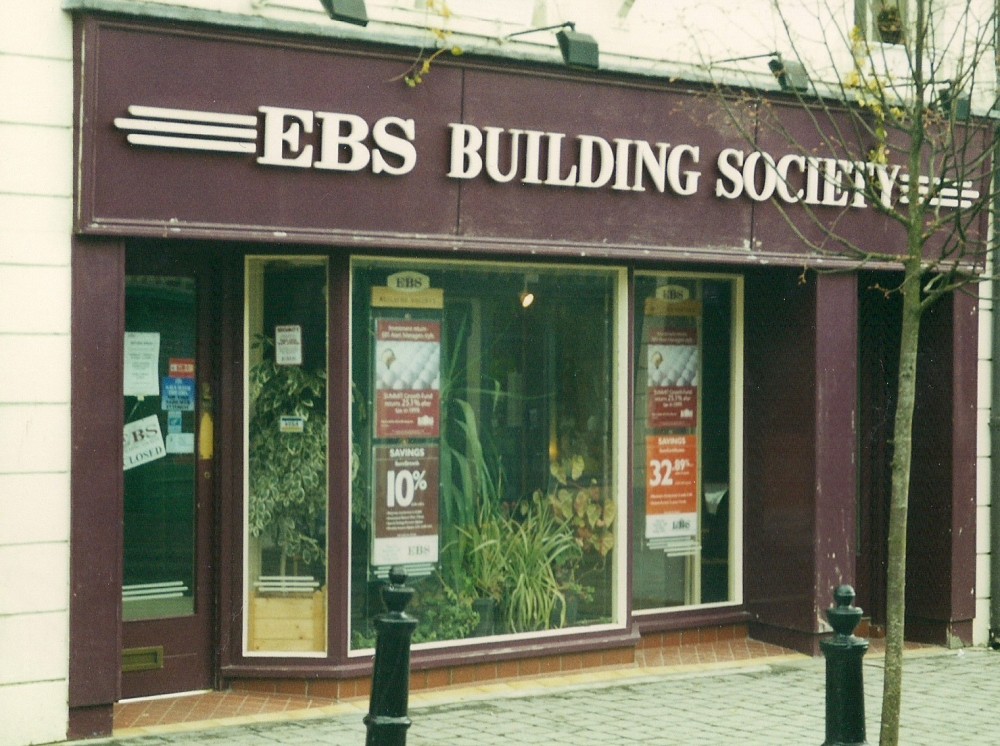 41 MAIN STREET, NORTH SIDE
At one juncture, the 2008 Survey of Architectural Heritage of Portlaoise describes this building as being built circa 1860 "as one of a pair with its neighbour". Elsewhere, it says that "its neighbour" was built between 1790 and 1810....
Anyway, in the 1850's, the Onions family (discussed in Part One of this project) had the premises on this site leased to John McGibbon, a watchmaker. He was succeeded by Edward Morrison, Michael Peppard (Draper and member of Maryborough Town Commission) and, from the 1880's, Michael Corcoran who appears in directories from that time as a grocer and butter merchant. At the turn of the century, Thomas Smyth, a native of County Cavan had his Irish Woollen Warehouse here. It guaranteed High Class Goods at Bottom prices! Like John Hipwell, he was also Shipping agent for the principal lines to America and the colonies. In 1901, the household comprised Smyth and his wife Maryann from Galway, their five young children, a shop assistant and two domestic servants.
On Christmas Eve 1910, he had an advertisement in the local paper looking for a smart intelligent lad as apprentice to general drapery and outfitting. His business clearly prospered because, a year later, he was employing three shop assistants and, in February 1919, a notice in The Irish Times stated that "the successful business he has carried on has placed him in a position to retire" and that his "commodious and extensive business premises" were for sale. He was 50.
[I have been told that, at different stages, a Whelan, a Maguire, and a Ryan also occupied these premises, but I have been unable to confirm this. Any information gratefully accepted!]
From the early 1920's, Edward Kingston, High Class Grocer and Provision Merchant was here. In the late Sixties, the business was acquired by John Cole but continued trading under Kingston's name. In later years, one half of the building became Christy Farrell's fabric shop; the other, a furniture store owned by Tony Phelan. Mary-Emma Fergus - who already had an Arts & Crafts shop in Church Street - took over Tony Phelan's portion and, after Christy's Farrell's retirement, acquired the entire premises where she traded as 'New Yarns' (Wool, Patterns, Needles, Crochet Hooks etc.). In 1982, she moved her business to No. 87 Main Street. In the 1990's, the offices of IFAC (Irish Farm Accounts Cooperative) occupied the second floor of the building in the picture.