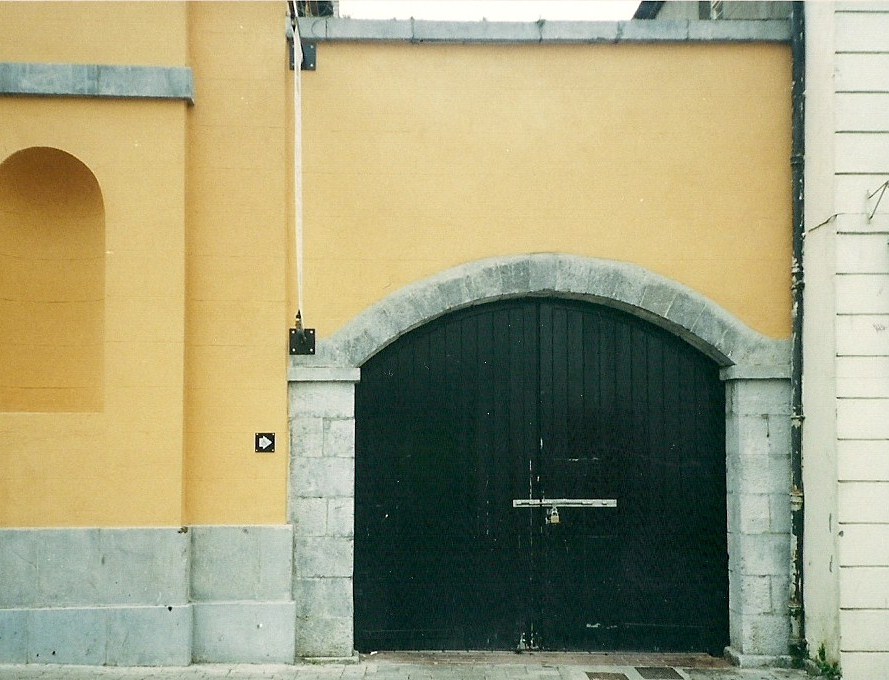 The Parish Priest, the Photographer and the Princess....
Fr James McFadden of Derrybeg, County Donegal, was a noted supporter of the rights of poor tenant farmers. On October 18 1889, he and twelve of his parishoners, accused of the murder of an RIC inspector, went on trial in Maryborough courthouse1. The Crown attempted to pack the jury with non-Catholics and such was the violent reaction that proceedings had to be suspended pending the arrival of police reinforcements2. As far back as 1798, incidentally, Maryborough juries had the reputation of being too eager to convict: according to local lore, evidence for the defence was not listened to; lawyers and witnesses for the prosecution openly wore orange emblems, and men were sentenced to death just to make examples of them.
The McFadden trial was something of a culture clash: the Irish-speaking peasants must have been intimidated by their new surroundings - the trial had been moved all the way to Maryborough for political purposes - while the staunchly Unionist Leinster Express referred to their quaint, 'picturesque' appearance. The eventual outcome was that all the other defendants received various sentences and Fr McFadden was sentenced to time served (while on remand in Lifford jail) and released. The trial was reported in contemporary newspapers as far away as New Zealand and, as recently as 1969, a song about An Sagart Mór, as McFadden was known, appeared on Christy Moore's debut album. [Tim Healy, Counsel for the defendants, and subsequently the first Governor-General of the Irish Free State, was the subject of a poem written by James Joyce when he was nine. An original copy of which, is incidentally, the Holy Grail of Joycean collectors.]
In January 1965, the late Princess Margaret (the Queen's sister) and her husband Lord Snowdon visited his sister Susan, Viscountess De Vesci, at Abbeyleix House. IRA supporters objected to the visit and tried various means - a petrol bomb, trees felled across roads, electricity cables short-circuited - to disrupt it. The upshot was that ten men were arrested and brought to court in Mountmellick where there were serious disturbances both inside and outside the courtroom. The men were remanded to appear in Portlaoise court on January 22 and, here again, there were serious disturbances on Main Street.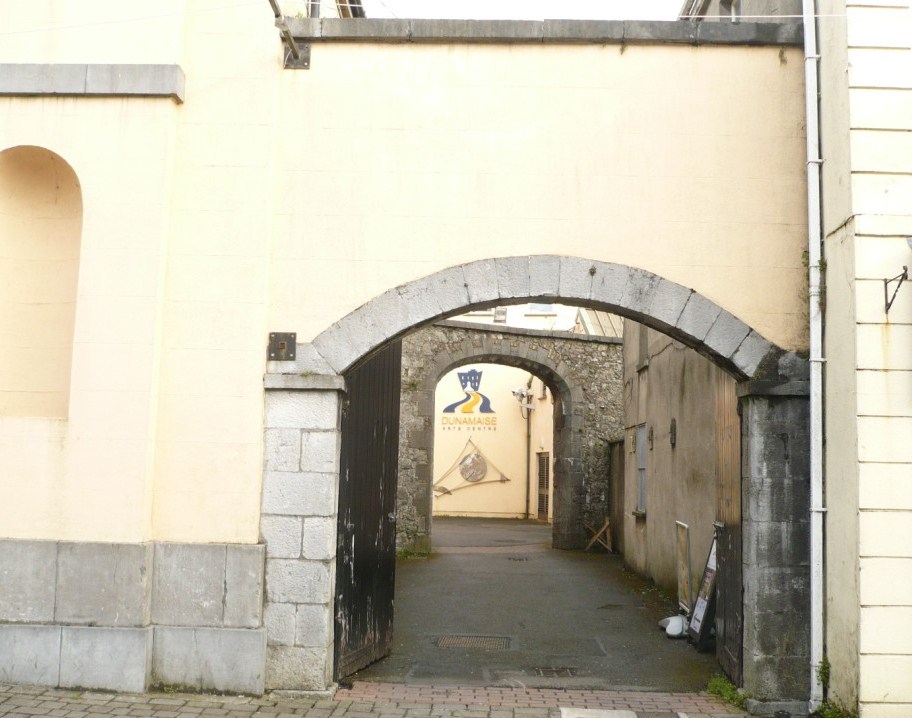 -----------------------------------------------
1 Mr Edward Shelly, who lived across the street, remembered workmen spreading layers of straw on the cobblestones to eliminate traffic noise. Much more about Mr Shelly later.
2 As reported in The Irish Times of October 22nd, a group of British Liberals who attended the trial promised that they "would not fail to call attention to what they had witnessed in the courthouse", and that "when the proper time came they would speak out". They were staying across the street in the Hibernian Hotel (Lethean today) where the Chairman and members of Maryborough Town Commission assembled "for the purpose of presenting them with an address of welcome on behalf of the people of the town".