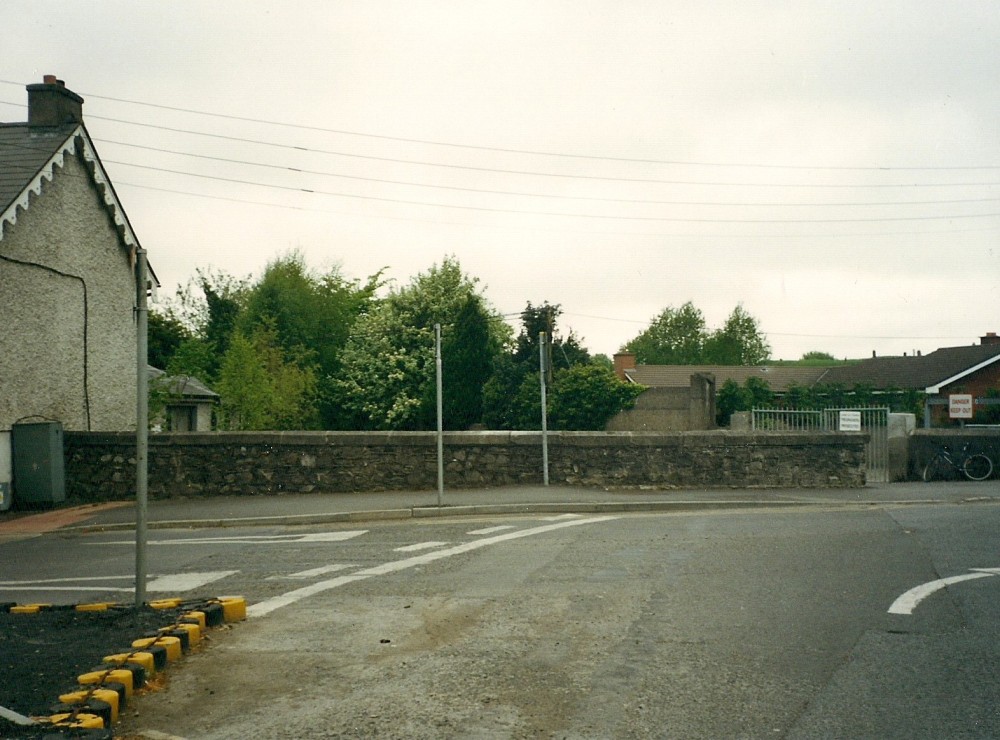 THE TRIOGUE BRIDGE
Some of you will remember The Riordans, RTE's rural soap opera which ran from 1965 to 1979. Frank O' Donovan, the actor who played Batty Brennan, was also a popular songwriter. Wolfe Tones fans among you may have punched the air to On the One Road, but it's another of his songs, Sitting on the Bridge below the Town, the very rare times I even think of it, that always brings me back to teenage summer evenings; forbidden fags cupped in the palm, wolfwhistles, Ford Anglia, Monkee hats, What's on in the Col, your wan in Goldfinger, ten bob, a tanner, Paddy Bracken, Alfie Lewis, Georgie Best, Jack's leather, The Flange, the Hucklebuck, Amo, Amas, Amat, the princess in De Vesci's, the Beatles and the Stones....
Built in the 1840s1 and reconstructed in the 1970's, the layout of the bridge and roadway may have changed, but the memories remain.
Like many Irish rivers, the Triogue was once named The Blackwater, but the origin of its present name is lost in the swirl of time. Despite valiant efforts by volunteers, but generally neglected by our County Council, what could be a valuable local amenity was, in 1999, classified as Ireland's fifth most polluted waterway. As I write this (September 2013), there is severe congestion on the stretch of the river through Triogue River Park. That grand-sounding name has, in fact, become a bit of a joke: in places, the river is practically invisible. Memo to local tourist mandarins: Devise a game called Spot the River. Bonus points for photographing a fish.
-----------------------------------------------
1 It was originally a four-arch bridge. I have spoken to people who recalled that, until it was reconstructed, you could cross the street underground via the arch nearest the Stradbally Road which, except in extreme weather, was mostly dry.