OUR TOWN c. 1850 - 2000
THE LOWER SQUARE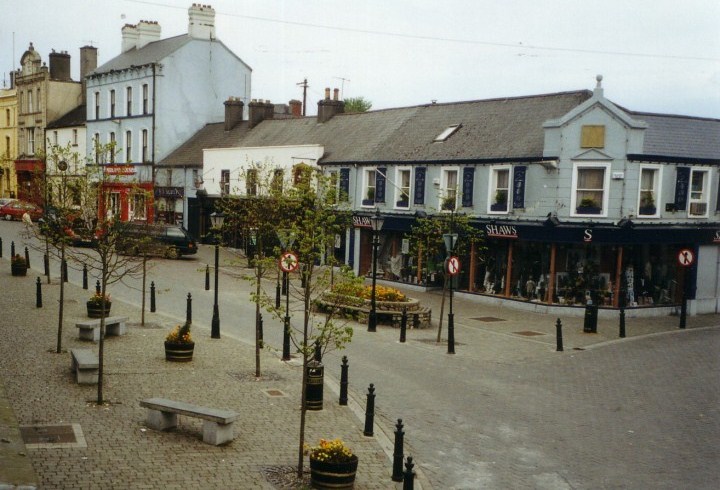 What we call the Lower Square today was - until the early 18th century - the town's principal marketplace (possibly known as Buttermilk Square). The mill race, diverted from the Triogue down the New/Well Road, ran through Pepper's Lane - under Meehan's residence (more on which later) - and across the square into Chapel Lane. Originally, only a section of it was bridged but, in the late 1880's, the stream was finally culverted and built on. [For more information on the history of the mill, please see the Odlum's Mill pages of this website]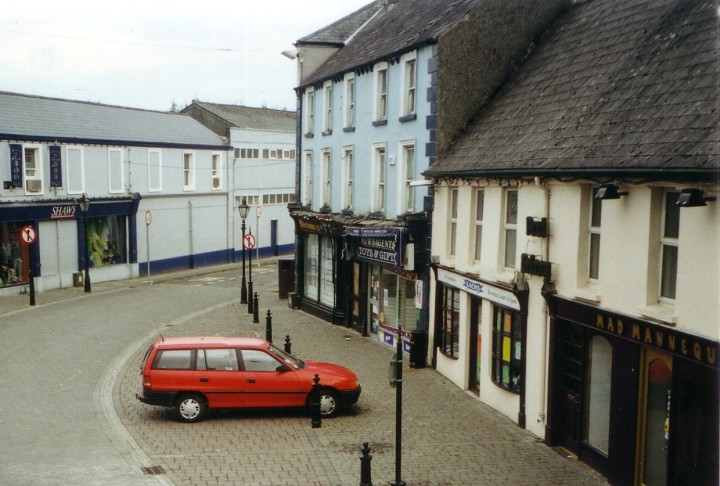 According to local historian Eddie Boylan1, it was in this square (which, of course, like the Market Square, isn't a square at all) that the Orangemen of the town used to celebrate the Battle of the Boyne on July 12th. The story goes that, one year, there was a bit of a shemozzle after a man named Moran kicked one of their - presumably Lambeg - drums. There was clearly a better atmosphere here on January 21, 1899, after the results of the election for the Urban District Council were announced. Mr J. J. Aird (see next page) topped the poll and his supporters greeted him with lighted tar barrells and a procession led by the Brass Band. Celebrations in the square continued until 3 a.m. where, as a local paper reported, 'the utmost good humour prevailed and there was no disturbance of any kind'.
-----------------------------------------------
1 In one of his unpublished notebooks in Laois County Library Headquarters, Portlaoise.