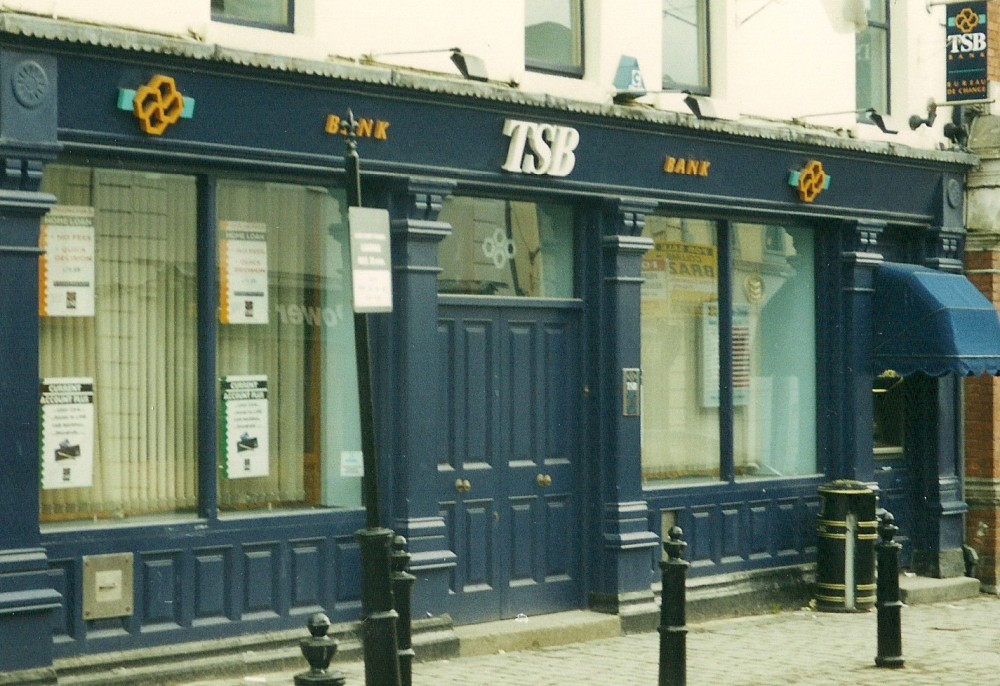 39 & 38 MAIN STREET, NORTH SIDE
Bourke's Drapery was in business here from 1852 to 1986. In the mid-19th century, there were two premises here, both leased from the ubiquitous Onions family. The building nearest the courthouse was held by James Bourke who eventually acquired the second one from a William White.
He was succeeded by his son, James M. Burke (sic) whose wife Margaret, sister Bridget and son Gerald also worked in the shop. In the 1920s, as well as the usual drapery fare, the shop had a contract with the County Infirmary (on the Dublin Road) for the supply of muslin used in the operating theatre.
James M. Burke died in 1932, predeceased by his wife (1928) and son William (1924). The business was subsequently run until 1970 by Mr Burke's daughter Alice Meehan, and, until it finally closed in 1986, by her daughter Peggy. A notable feature of the shop was the ornamental wrought iron gate which stood between the front door and the footpath. I wonder where that is today? The building was eventually reconstructed and occupied by the Cork and Limerick Saving Bank, the Trustees Savings Bank and, currently, another bank, Permanent TSB.