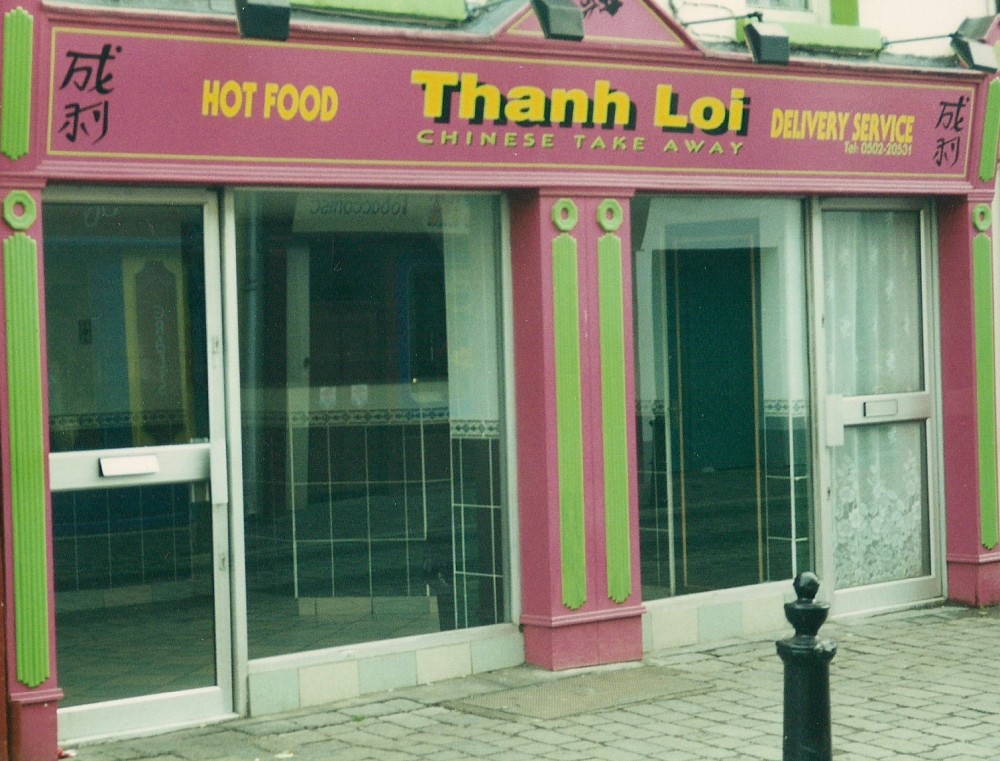 51 MAIN STREET, NORTH SIDE
What's in a name? Juliet asked Romeo 400 years ago....
Every time I think of the name Martha Knaggs, the same images jump into my head: the malevolent matron of some orphanage... a toothless hag begging in a doorway... Isn't it amazing how Charles Dickens has colonised our imaginations?
Anyway, my apologies to the ghost of Miss Martha Knaggs who lived here more than a century and a half ago. She was succeeded by Denis Maher (listed as a shopkeeper in 1856), Charles Taylor, and the Hennessy family whose name many of my interviewees associated with these premises. In 1901, Margaret Hennessy, a widow originally from County Kilkenny, was a shopkeeper here. Her sons, James and Philip were miller and clerk respectively, while her daughters, Johanna and Bridget, were both seamstresses. Philip died in 1903, aged only 25. In 1911, Margaret was still living here - she died in 1919, aged 71 - as were her son Patrick, a labourer, and her daughters as above. She also kept two boarders; John Bermingham, a bookkeeper from Cork City, and Peter Cannon from Castlebar, a printer, presumably in the nearby Leinster Express.
Johanna appears in the 1911 Census as Johanna McCann and it is poignant to note that, since 1901, she married, had a son, and was widowed very young. (She was only 32 in 1911). She would eventually marry Michael Hogan and their restaurant - popularly known as 'Hennessy-Hogans' (Hot dinners and teas supplied at shortest notice) - stood here for many years. Throughout the 1950's, this was her son, Paddy McCann's café and shop. His billheads said 'General Merchant', but his shop is most fondly remembered for its rashers and sausages. In the words of one person I spoke to, "No-one kept bacon like Paddy McCann".
For twenty years from the early 1960's, this was Des Browne's Jewellers (1976:When you know it's for keeps.... rings for him and her are the choice of the Seventies people) and, from 1982 to 1987, PJ Brennan's Portlaoise Travel (Your local holiday and business travel expert) before he relocated across the street to the corner of Bull Lane and eventually Lyster Square.
On August 9th, 1979, the first group of refugees from Vietnam, fleeing the new Communist government, arrived in Ireland. They were generally referred to as 'Boat people' because of the manner in which they fled. Many of their boats were less than seaworthy and it is estimated that up to 400,000 people died at sea. Those who did manage to survive storms, starvation, pirates and disease were picked up by passing freighters and brought to refugee camps in South-east Asia and thence to new lives across the globe. On their arrival in Ireland, fifty families were greeted by Minister for Fisheries, the late Brian Lenihan Snr. I've often wondered; did no-one in the Government consider the potential comic fallout from sending the Minister for Fisheries to welcome these unfortunate people?
When Thanh Loi first arrived in Portlaoise, he set up a mobile kitchen in the Market Square and it was here that many locals got their first taste of curry. Most of the refugees eventually gravitated towards Dublin and other cities; Thanh Loi didn't, and today, his is a well-established and popular business in the town.