If you would like to buy my latest book, please click on one of the options below. Thank you.





THE MARYBOROUGH MIRACLE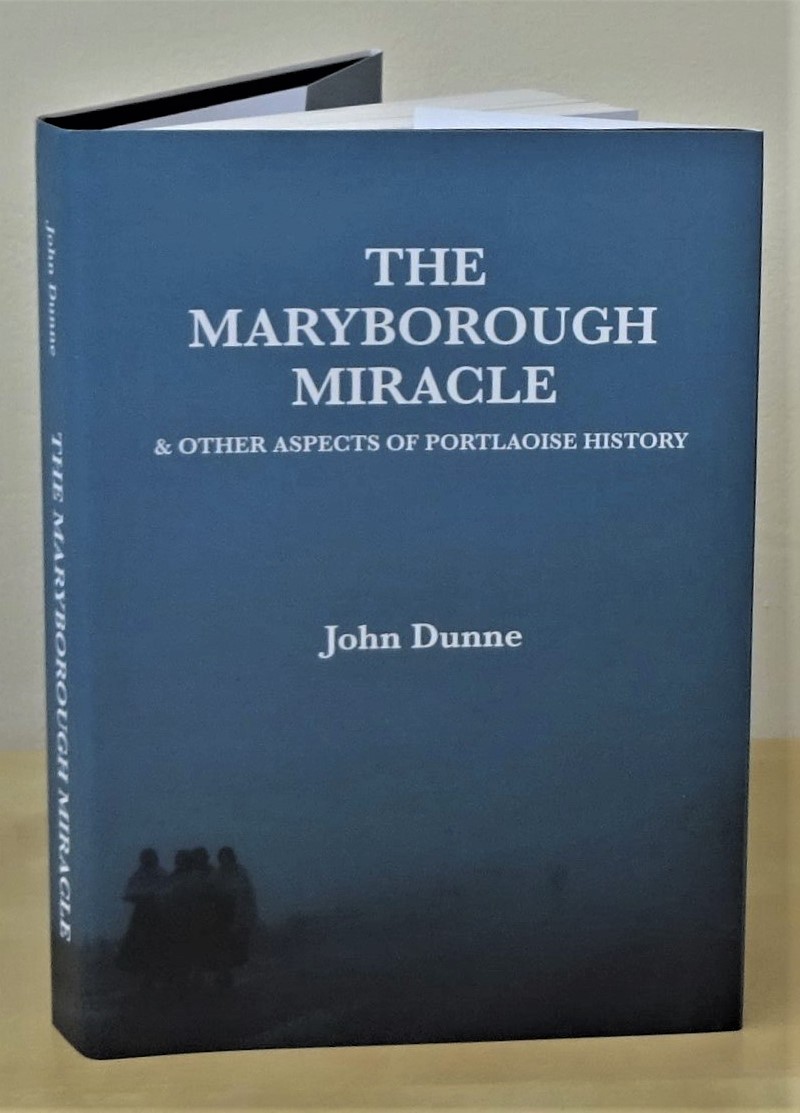 In 1922, during the Irish War of Independence, the town known as Maryborough since 1556 was officially renamed Portlaoighise (the ancient Irish version of 'the Fort of Laois'). The name was eventually 'modernised' to Portlaoise.
This final part of the Portlaoise Trilogy embraces people, places and events from more than two centuries of the town's history. Topics range from a young woman's miraculous cure and the short life of a notorious murderess to emigrants' memories of the town. Other chapters feature local placenames and landmarks, an account of the disease that ravaged the localty in the 1830s and the author's response to the early days of the Covid-19 pandemic.
If you have any Portlaoise connections, you will find The Maryborough Miracle an informative and fascinating read.
Limited to 300 copies, this signed, high-quality hardback edition is likely to become a prized collector's item
I'm sorry about the high cost of postage which is outside my control.
Prices below include postage and packaging.