This article is based on my preliminary research and, as such, makes no claim to being exhaustive. Any corrections, additions etc. would be most welcome.
If you are using WINDOWS, you may need to download and install QUICKTIME FOR WINDOWS. If a message appears, click on Allow Blocked Content to hear the music (which may take some time to load properly).
N.B. There appears to be an issue with the Chrome browser playing the music files simultaneously. To avoid this, use Mozilla Firefox or Internet Explorer instead.
As is evident from the Local Musicians pages of this website, there is today no shortage of recorded music by local singers and musicians. But in the 1920's, the honour of being the first Maryborough man to perform internationally and have his singing released commercially belonged to the now largely and, I think, sadly forgotten Patrick Ward.
*
He was born on August 3, 1896 in Lyster's Lane1, Maryborough, the third son of Charles2 and Bridget (née Shea) Ward. By the time of the 1901 census, Charles, a tinsmith, originally from Birr, King's County (Offaly today) had married his second wife (Mary Anne, less than half his age) and the household now included three sons and three daughters. Mary Anne and two of the girls - aged seventeen and ten - are listed as Hawkers of Tin. The eldest lad, Thomas, is following his father's trade; his younger brothers are both scholars, and their sister Julia is only three. By 1911, Patrick had two half-sisters Mary Anne, and Josephine.
He attended the local Presentation Convent and Christian Brothers schools. According to the late local historian Patrick F. Meehan, he joined the British Army during World I and "took part in many of the battles3." After the war, he developed a deep interest in breathing exercises "as an aid to physical perfection"4 and, as we will see, this interest later became a major part of his life.
Mr Meehan's article also states that, unable to find work locally, Patrick went to England where he got a job as a porter in a London hotel. It was here that he was heard singing by the soprano Armilita Galli-Curci and she persuaded him to go to Italy to have his voice trained. His tuition fees were paid by the soprano and Guglielmo Marconi, the inventor of wireless telegraphy5.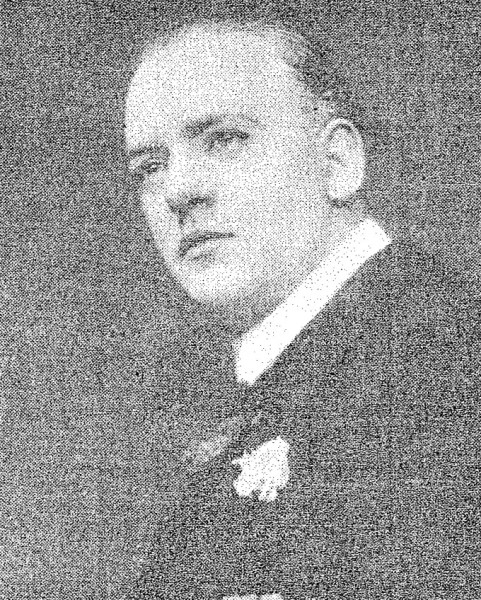 Both Mr Meehan and an anonymous obituary in the Leinster Express6 refer to Ward's glittering career in the opera houses and concert halls of Europe, America and Australia, and while there are minor errors of fact, there is no reason to doubt their general accuracy. But I must query the assertion that Ward sang opposite the Irish prima donna Margaret Burke Sheridan in a production of La Boheme in La Scala in Milan. I have consulted an acknowledged La Scala expert, and also checked the details of La Sheridan's performances in Puccini's popular opera7 and found no sign of Patrick Ward.
Is it possible that both obituarist and historian were confusing Ward with Thomas Burke, the tenor of Irish extraction who did appear with Burke Sheridan in La Boheme? Even more unlikely; were they confusing La Scala in Milan with the Scala theatre in London8 where Ward did appear in 1931? Clarification of this issue would be most welcome. They both also refer to the fact that Ward sang before King Victor Emmanuel III of Italy and the English King George V. Apparently, the former exclaimed that he couldn't believe Ward wasn't Italian; the latter announced that the whole Empire was proud of him. He also sang before Pope Pius XI but, as far as I'm aware, the pontiff's response has not been recorded.
-----------------------------------------------
1 Griffith's Valuation of 1850 calls it Lester's Lane; the Freeman's Journal of July 13, 1886 has Leicester Lane, while the 1901 and 1911 censuses both have Lysters Lane. Modern officialdom opts for Lyster Lane. Many years before the development of Lyster Square in the 1980's, the Lane, with houses both at right angles and parallel to the Main Street, was much more extensive than the short walkway it is today. In July 1886, Rev. J Phelan, Parish Priest of Maryborough, in a report to the Mountmellick Union, stated that "out of 36 houses in Leicester Lane, only one was at all fit for human habitation". They were not, he continued, "even fit for dogs or horses". It wasn't until 1936 that the inhabitants were finally moved out - many to the newly-built O'Moore Place - and the cottages eventually demolished.
2 Charles is buried in Boughlone graveyard, just off the Mountrath Road. His gravestone, "erected by his sorrowing son Thomas", is one of only two clearly visible there......
3 Page 14, The Laois Association Yearbook 1988. According to Mr Meehan, Ward joined "the Leinster Regiment", but in the Irish Independent of October 21, 1927, and other sources I've seen, he is described as an "ex-Irish Guardsman".
4 Article on front page of Bath & Wiltshire Chronicle & Herald. June 15, 1950.
5 Marconi's mother was Annie Jameson of the famous Irish distillery family, so maybe he felt some affinity with her young compatriot.
6 September 14, 1985
7 Mr Larry Lustig, editor of The Record Collector.
La Sheridan - Adorable Diva, Anne Chambers' biography of the opera star.
8 In March and April 1964, The Beatles filmed numerous scenes from A Hard Day's Night here.