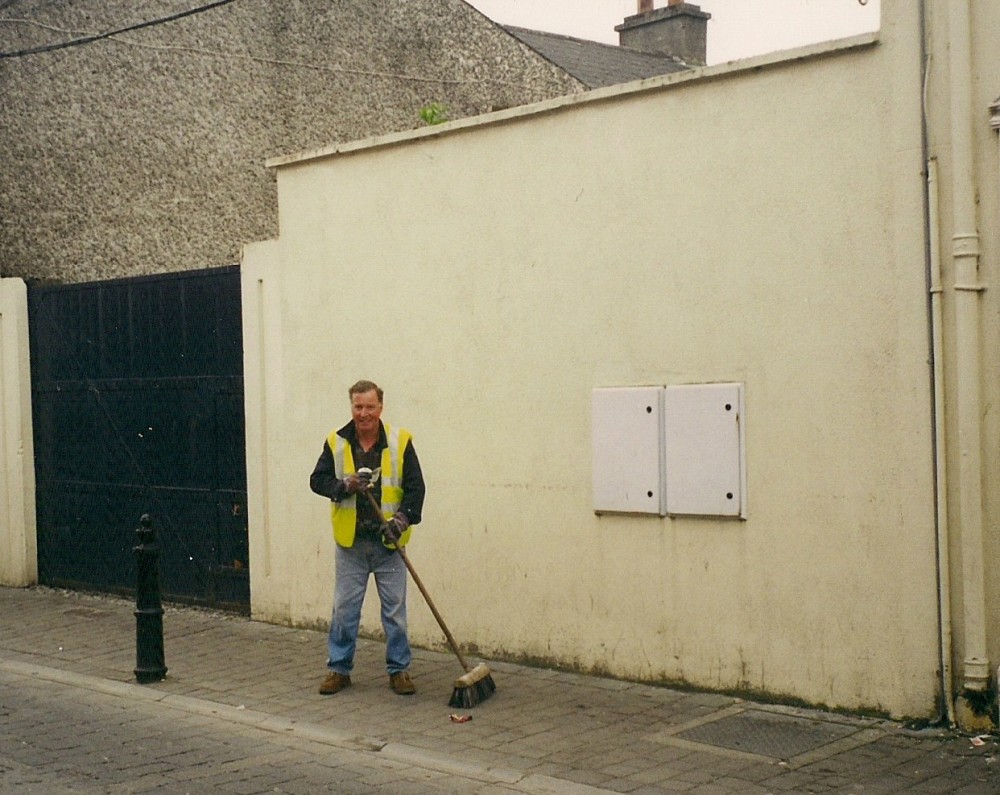 WHAT WAS ONCE 55 MAIN STREET, SOUTH SIDE
The house and small garden - owned by Patrick Finn - that stood here in 1850 had the distinction of being held freehold i.e., the occupier held it legally and unconditionally and had the right to grant a lease. This was the first such property I've encountered in this project. It is also unusual in that, for more than a century, only two families lived here. In 1901, it was one of only four thatched buildings on Main Street and it endured to become the very last thatched cottage there. I have the vaguest of memories of it just before it was demolished in the early 1960's.
I have found no reference to Patrick Finn in any of the directories I consulted, though there was a John Finn, provision dealer, in the town in the 1830's and '40's. From at least the mid-1870's, this was the home of Christopher Farrell and family. He appears in the 1901 census as a widower and agricultural labourer with his six sons and two daughters. His two youngest sons Christy and Michael were listed as scholars; John and Joseph as engine stokers. Peter was a postman, and Patrick worked with his father. His daughters Julia and Mary are simply listed as labourer's daughters. With the exception of Mary, the entire household was also present on the night of the next census. Christy and Michael were carpenter and labourer respectively; John and Joseph were both firemen on the railway; Patrick a contractor, and Peter still a rural postman. No occupation is given for Julia. Their descendants are still living in the town.
That's Jim Touhy, outside what is today, part of Patsy and Vinnie Keating's property. Since the picture was taken, Jim, after many years of service to the community, has been enjoying his retirement.
And now we head back into the Market Square....