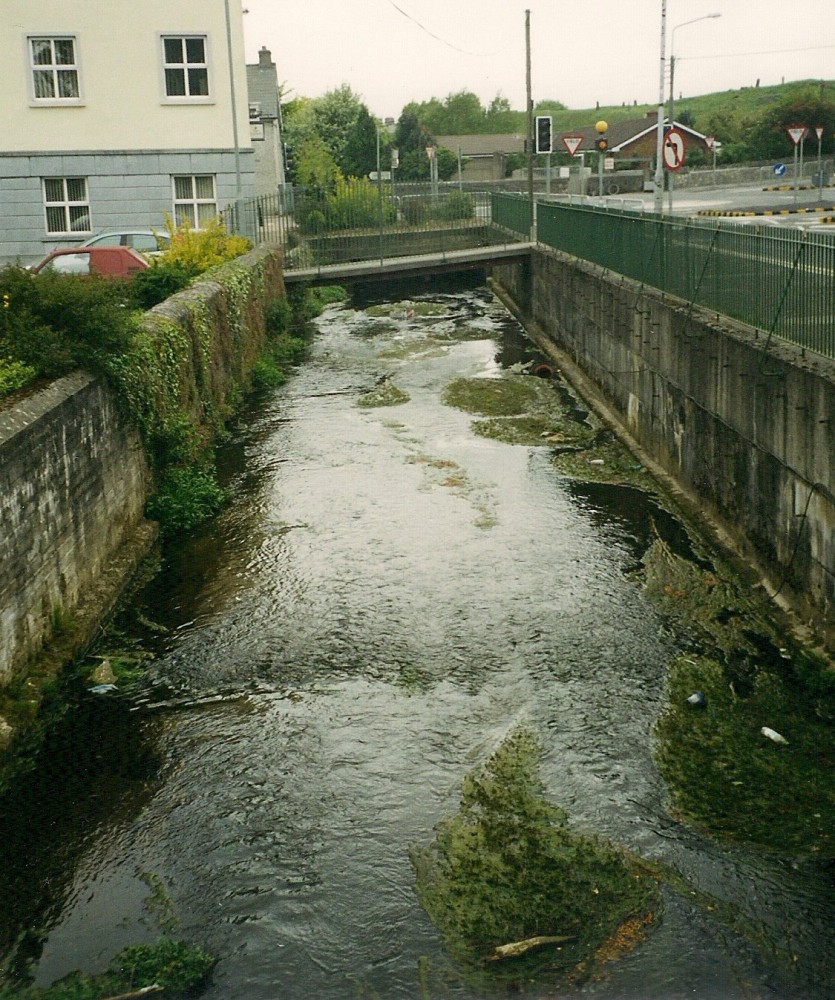 Polluted it may be, but our little river has always had a special place in the hearts of some Portlaoise people. In 1939, it stirred the emigrant soul of William Murphy in Glasgow:
Away down by the Triogue River
In green Leix far away,
In dreams I revisit ever,
There's where the old home lay...

It had a similar effect on Martin Lalor....
I can see the sweet Triogue river
That flows underneath Lalor's bridge
It seems to continue forever
As it makes its way out by the Ridge...

.... and our popular poet and politician, Joe 'Hesh' McCormack:
God Bless you my sweet river
May you flow for evermore
Beside the famous Well Road
A path to you we wore.
Our bodies you did cleanse for us
You forgave the odd young rogue.
We loved you then and forever,
The beautiful River Triogue.

But the final word belongs, most appropriately, I think, to local poet Pat Boran's beautiful elegy Death of a River1. This is the opening stanza:
The river got old and stopped flowing.
"Get out," she said. The piebald horse
backstepped in surprise....
-----------------------------------------------
1 History and Promise. Poems from Laois. Pat Boran. International University Press, 1990.