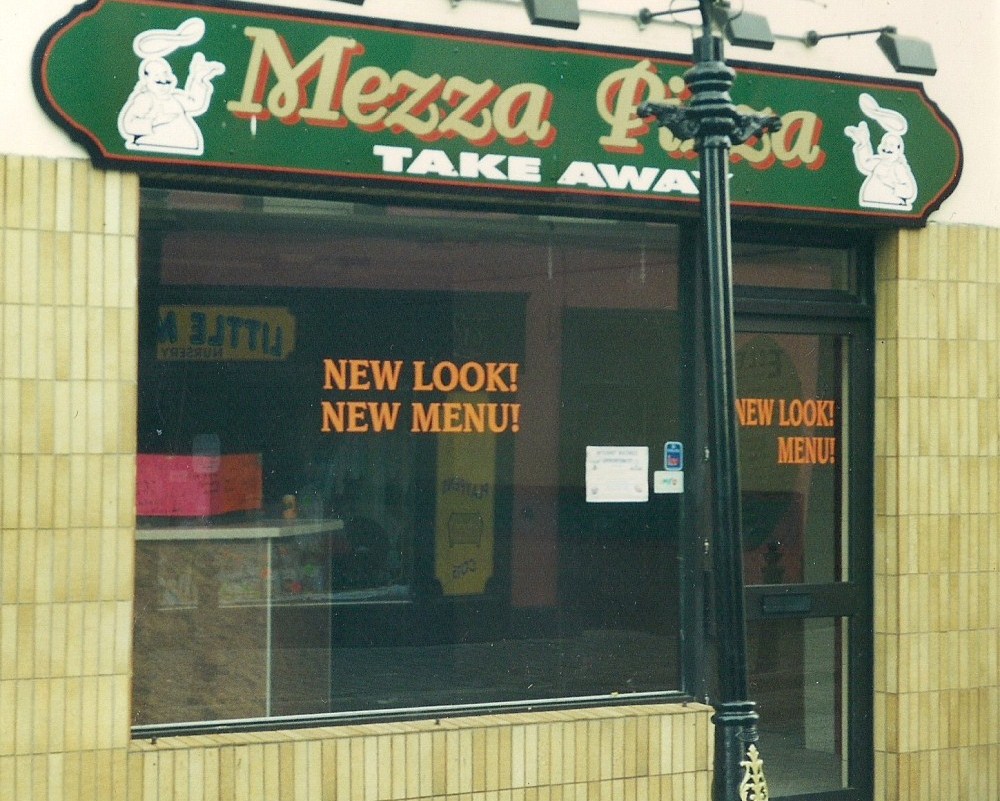 45 MAIN STREET, NORTH SIDE.
Q. How is this site (and others in the town) connected with Tarzan, Hollywood's King of the Jungle...?
A. In the 1930's, 40's and 50's, California-born John Matthew Sheffield Cassan1 starred in many movies under the name 'Johnny Sheffield'. His most notable role was that of 'Boy' alongside Olympic swimming champion Johnny Weissmuller in the popular Tarzan series. He was descended from the Cassan family who, since the early 18th century, lived in Sheffield House, Capoley, just a few miles outside the town. In the 1850's, the previously-mentioned Mrs Harriet O'Brien was living in a house on this site leased from Matthew S. Cassan2 , Justice of the Peace; High Sheriff of the County; owner, in 1876, of an estate comprising 1,979 acres; and 'Boy's great-grandad....
Mrs O'Brien was succeeded by a virtual roll call of occupants: Henrietta Carr (1861), Robert Hovendon, Robert Burton, John Bolton (1892) and, from the early 1900's into living memory, the Conroy family. In 1911, John Conroy was living here with his wife Margaret and infant son John. On the Census Form there is also the name - subsequently crossed out - of James Egan, a lodger in the house and a stonemason (presumably in the Monumental Works next door).
John 'Johnny' Conroy, a noted carpenter and undertaker, was also involved in what we might call a more elevated project; the construction of what is believed to be the first airplane built in what is now the Irish Republic. For more information on this historic venture, see Note 4 here [Use your browser's Back arrow to return here] and, for further details, consult Portlaoise author Teddy Fennelly's 1997 book Fitz - and the famous flight. John Conroy's skills were evidently passed on to his own sons and to the present generation and their children, many of whom are exceptionally handy.
In April 1962, just months after the launch of the first Irish television station - Seo Telefís Éireann: Bealach a Seacht3 - a newspaper advertisement - Rent the fabulous 19" Pye for only 10/6 weekly - announced the opening of Lambert's Radio & Television Ltd. It occupied part of these premises but, of all the people I interviewed, only one could ever recall this business here.
Mezza Pizza later relocated to No. 8a, Market Square and was replaced by an Italian restaurant, Luna Rossa which, in turn, was succeeded by Zam Zam (Pizzas, kebabs, burgers, chips), Chicken Bite (which added Indian currys, ice-cream and milk shakes to the last menu), Turkish Kebab House, and, currently, the return of Zam Zam (with 'Grill' added to its title).
-----------------------------------------------
1 In later years, he was a friend of the late local historian Frank Meehan and, on one of his occasional visits from America, accompanied him on a Heritage Tour of the town. Decked out in kilts, both men cut quite a dash along the Main Street, much to the - Delete as appropriate - delight/horror/amusement of the local ladies.
2 He appears in the 1901 Census as a Gentleman Farmer. He died aged 93 in 1905 and the house was eventually demolished in the late 1930's. An ancestor of his, incidentally, Captain Thomas Cassan of the 32nd Regiment, died of wounds he suffered at the Battle of Waterloo in 1815.
3 Channel Seven. Veterinarians among you, and those with an interest in bovine obstetrics, will recall that the first live birth shown on Irish television was that of a Friesian calf named Bealach a Seacht.