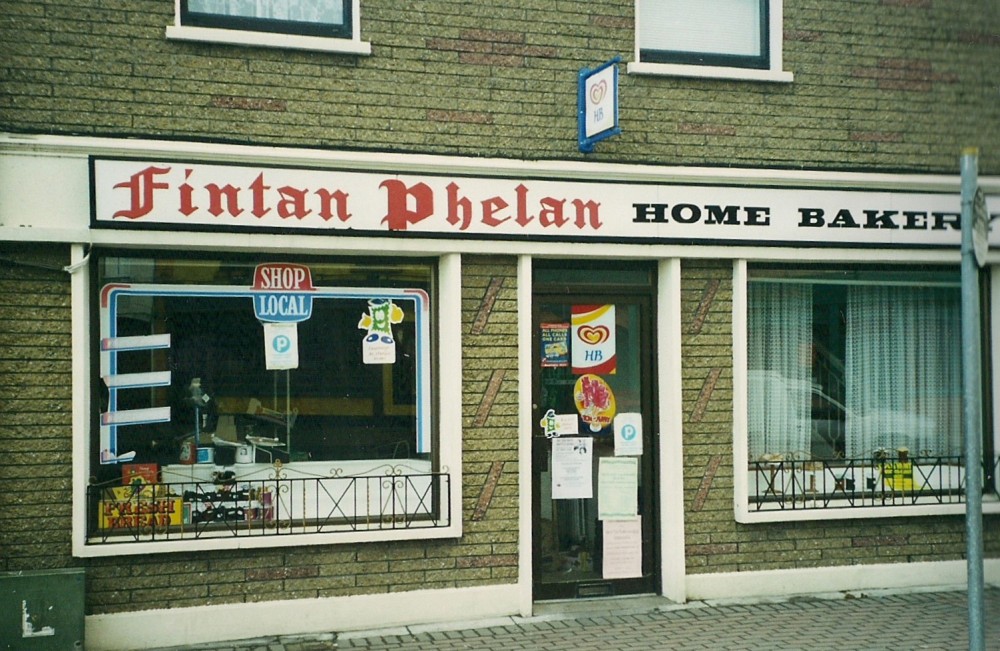 14 MARKET SQUARE
In the mid-19th century, a Grocer and Publican, Hugh Deevy, was leasing premises here from a Mrs Margaret Greenham. He continued in business until the 1890's when Robert Henderson took over, followed by Robert Hunt, a Saddler who subsequently relocated to Main Street. One of the subsidiary pages of the 1901 Census refers to an Annie Cowie having a shop here, followed by a note that she is "gone to the infirmary". I have been unable to find any other reference to this lady.
In 1911, the shop was owned by a widow, Johanna Clear, who was living here with her brother Fintan Phelan. In an undated, extremely poignant letter to her nephew, ("Dear Finnie..."), she complained about the severity of the winter, her own advancing years, and how she had endured "a good deal of troubles and trials in my lifetime". [She was a widow since 1896 and her 28-year-old only son had died in 1909]. She goes on to say that she would be "glad to have someone that would take an interest in helping me" and, referring to Fintan's fiancée, says that "I think we will pull along alright together for the few years I have to live". The upshot was that, after Johanna's death in 1928, Fintan (from the evocatively-named Coldblow, a mile from Mountrath on the road to Castletown) and his wife Katie succeeded her in the business. It was their son George and his wife Molly who initiated the bakery here in the early 1960's: What began with soda bread for their boarders - the house was particularly popular with teachers - developed over the years into what is today the town's only family-owned bakery, run by George's son Richard and his wife Mary.
In the 1940's and 50's, Fintan Phelan had a farm on the Green Road and, twice a day, at milking time, thirty or forty cows were driven into the dairy at the rear of these premises. Along the way, they often mingled with another herd emerging for the same purpose from Shelly's field (also known as the Circus Field, where Woodlawn Villas are today). And never once, my informant stressed, did they get mixed up: before they had reached Coote Street they had reassembled into 'their own' herds. No flies on those cows. But I wonder how they would have managed had Har Jestin and his cows emerged from Harpur's Lane at the same time! The Phelans, incidentally, were only one of seven or eight dealers delivering milk throughout the town from churns in ponies-and-traps. My own rural relations, the Dunnes and Lalors, for instance, did the same for years.
And now we head into Main Street.